Does a background need to be white?
25 June 2014 | Morco Ltd.
White background, no shoes, fun pose! This seems to be the standard formula for most studio family portrait sessions and admittedly a popular one at that. You could argue 'if it's not broke don't fix it' or you could try something different to stand out form the crowd.
We've come up with 3 alternatives for three different looks - Vintage, Urban or Colourful.
Vintage
Westcott offer a range of bold and subtle 'wallpaper' style backgrounds to add a vintage feel to a studio portrait sessions.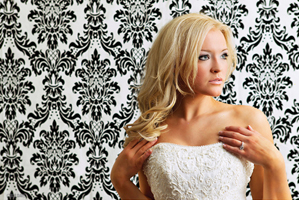 The bold prints in the Modern Vintage range are an excellent choice for studio bridal portraits, fashion shots and boudoir photography.
The range also features more subtle patterns that would be perfect for fashionable newborn photo sessions.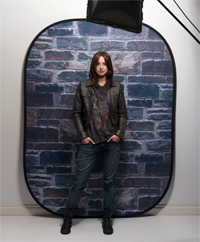 Urban
Another option is the Lastolite urban collapsible backgrounds which allow you to create the outdoor look in an instant, whether you're in the studio or a client's home. Each double sided background has a unique urban feel and can quickly add a new dimension to your portrait sittings. If you need something different for a fashion shoot or a teenage portrait session and you have to shoot indoors due to the weather then this is an excellent solution.
Colourful
Or you could add just add some colour to your fun pose with a bright Colorama paper background.